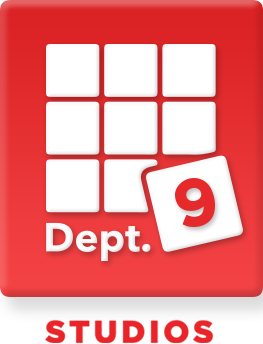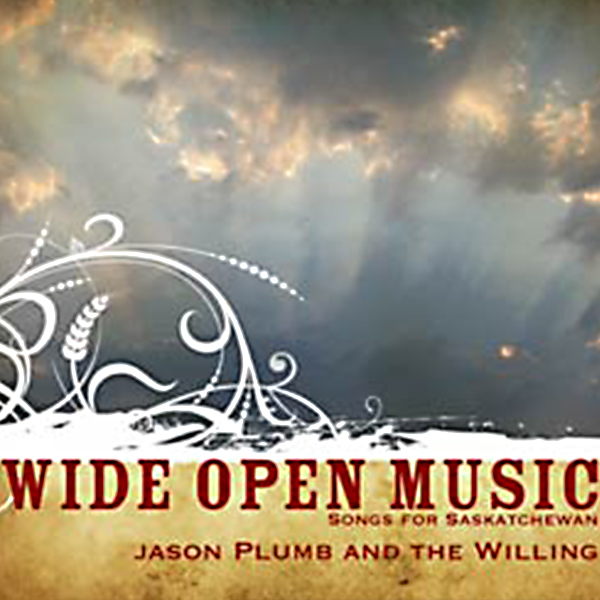 Wide Open Music: Songs for Saskatchewan - Jason Plumb & The Willing
Yeah, you don't hear too much about that Canadian province known for it's wide open skies and being the home to the city of Moose Jaw. But Jason Plumb loves his home province so much that his latest recording, Wide Open Music: Songs For Saskatchewan, is a warm embrace of a place that really does have a lot to offer musically and culturally. It's a lot like Oklahoma and homegrown Red Dirt music.
Now, as I write this, I am looking out on to a beautiful harbor here in the picturesque Canadian city of Victoria. Saskatchewan has no enchanting harbors to speak of. However, it does have miles and miles (kilometers?) of its own beauty, very similar to our Southern Plains in Oklahoma. Farm fields, many streams, football teams and other things worth singing about.
A little background: Back in the early 1990's, in the midst of my Canuck rock kick, I got to know a great little band out of Regina, Sask. called The Waltons. And no, there was no connection to the homespun TV show from the 1970's. No, these guys played instantly appealing folk-rock with a slightly country flair delivered earnestly and honestly. Their '91 debut album, Lik My Trakter caught my attention, particularly the strummy song "Colder Than You." I listened to them off and on over the course of their career, although being Canadian, it was sometimes hard to track down their albums.
Admittedly, throughout the 2000's, I had largely lost track of The Waltons (who had since broken up) but came to found in more recent times, that lead singer Jason Plumb was in Regina recording with a band called The Willing. Plumb and the boys were revisiting some of the Waltons work and recording new material. The Wide Open Music disc, released earlier this year, was focusing on life in Saskatchewan.
So, with a mix of studio and live recordings, Jason Plumb and The Willing put together a fine disc of music,particularly for lovers of alt-country and Americana … errr … Canadiana music.
"Empire On The Plains," a track originally recorded for The Waltons' 1998 album Empire Hotel, starts off the album with Plumb plaintively singing about the life of a man who has found himself living out his final days in this old hotel in Regina "on the wild plains of a big wide open town." It helps set the mood for the rest of the album.
From The Waltons' 1995 album Cock's Crow, we are reminded of a swell song called "Wascana," about the Cree Indian natives who lived in the area where Regina was built. Plumb's fondness for acoustic-oriented folk-rock with great harmonies and a nice, upbeat fiddle sound, help add a nice feel to one of Plumb's best early songs.
Dancehall-friendly electric guitars rock on "Saskatoon Pie," a song that has a mid-70's vibe that harkens back to his Canadian rock predecessors in The Guess Who and later, Bachman Turner Overdrive.
Plumb wrote a catchy song earlier in the decade for the provincial government of Saskatchewan called "Wide Open," which was part of an ad campaign. In the notes, Plumb said he enjoyed the song, written in 20 minutes, so much that he included it on his first solo album, Under and Over … and now here. A most appropriate choice. At the end of the album is a strictly country/bluegrass version called "Wide Open Up" that is different but just as good.
Along this line is "Take My Breath," another Saskatchewan-centric song written for the provincial tourism board and while not as breathtaking as "Wide Open," it has a certain charm.
Fan of Canadian football? Plumb loves the Saskatchewan Rough Riders and wrote "Paint The Whole World Green" for the team and the fans. The results are decent for a sports anthem.
Looking for sweet harmonies and melodies? Check out "Heartless," another track from '95's Cock's Crow album that is as wide as a Saskatchewan sky. I could say the same for "Middle Of Nowhere," pulled from Empire Hotel. Twangy guitars and a fiddle take it to the next level.
And that dust bowl sound comes through loud and clear on a live version of "The Waterwell and The Farmer's Hand," a beautiful folk-tinged song that I first heard back in the early Nineties on Lik My Trakter (Like My Tractor) and was written by Plumb about his farmer grandfather and his life making sure that "the hungry are sure to be fed." It's a majestic song, performed live with an amazing electric guitar solo and the orchestrations of the Broken Heartstrings This is one that definitely deserved to be included in this collection.
Another live song, "Drive," has Plumb sounding like Bruce Cockburn doing some expansive, banjo-tinged alt-country.
High marks to Plumb and the members of The Willing, which include: guitarists Dan Silljer and Cody Gamracy; bassist Gord Smith, pianist Jeff McLeod and drummer Mike Thompson. All are accomplished players and really help propel Plumb's voice and thoughtful lyrics.
Really, Plumb does an excellent job writing notes about each song, reminding listeners which album they originally appeared on and what year and it is framed with stark landscape photos, taken by Plumb, that any Oklahoman could appreciate.
Wide Open Music: Songs For Saskatchewan by Jason Plumb and The Willing is an album anyone could find enjoyable, regardless if you're Canadian or American or from a distant land all together. This is a fine album and among the best released in 2009.