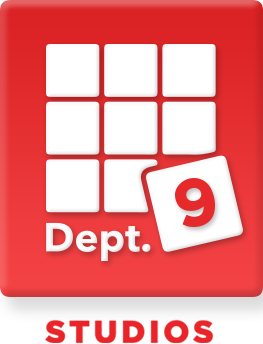 About Dept.9 Studios
Dept.9 Studios develops and produces film, television and web series as well as games and apps. Dept.9 Studios includes Dept.9 Entertainment (Television, Film, Web), Dept.9 Digital (Gaming & Apps) and Dept.9 Music (Publishing and Sound Recordings).
The company is based in Edmonton in a new state-of-the-art 26,000 square foot facility with two soundstages, audio post-production (Dolby Atmos surround sound mixing), video editing suites, digital media lab, set shop, wardrobe and props.