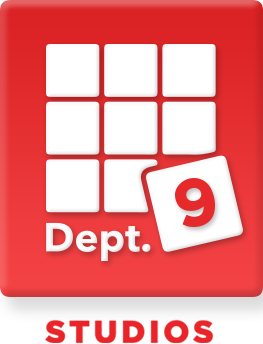 About Dept.9 Studios
Dept.9 Studios is a content creation company in the business of producing film, television, web series and developing interactive digital media applications. Under Dept.9 Studios umbrella is Dept.9 Entertainment (Television, Film, Web), Dept.9 Digital (Gaming & Apps) and Dept.9 Music (Publishing and Sound Recordings).
The company is based in Edmonton where they are constructing a state-of-the-art 26,000 square foot facility with two soundstages, production offices, audio recording, audio post-production, video editing suites, and set shop. Completion of the studio is slated for Spring 2020 after which it will be used principally for original television and film production, with select co-productions.
Our Purpose
We support creative people with state-of-the-art equipment and leading-edge technology.
We create premium screen-based content.
We are an entertainment company.