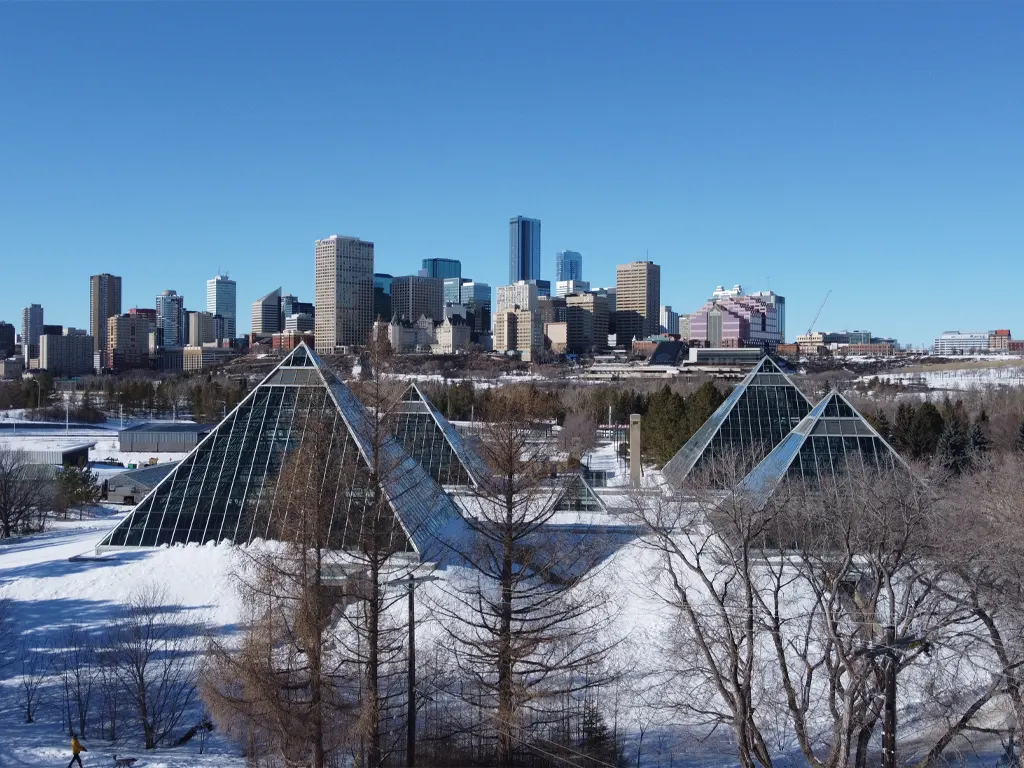 Four Seasons
Embracing four distinct seasons, Edmonton flourishes with civic arts festivals and a plethora of outdoor pursuits. Snow graces the landscape from November to April, while balmy temperatures and up to 17 hours of daylight characterize the July to September period.
The Edmonton sky frequently hosts the Aurora Borealis year-round, accompanied by some of North America's clearest night skies.
Versatile & Diverse Locations
Edmonton's River Valley stands as North America's most extensive urban green space. Boasting numerous parks and trails, the transformation from cityscape to untamed wilderness becomes effortlessly achievable in Edmonton. Within the city center, contemporary designs take center stage, exemplified by the new Stantec Tower, reigning as Canada's tallest structure outside of Toronto. In close proximity lies Rogers Place, Edmonton's cutting-edge arena and multifaceted amusement hub. Just past the city's fringes, picturesque townships, ranches, and farms harmoniously coexist within the designated studio zone. Within the Edmonton Metro region, an impeccable equilibrium is struck between urban modernity and rural serenity.
Modern Infrastructure & Facilities
Modern studios with sound stages up to 15,000 sq. ft.
Video and audio post-production facilities
ADR & V/O facilities
Equipment rentals
VFX and animation studios
Cost Savings
Film permits are free from the City of Edmonton and there's also a competitive Alberta Film & Television Tax Credit.
No provincial sales tax in Alberta
Low office rental/leasing rates
Low corporate tax rate of 8%
Productions can apply for a 22 or 30% tax credit rate
Skilled Workforce
You'll find this same cooperative spirit permeates Edmonton's film community. It's a small, ambitious group, including directors, producers, cinematographers, location scouts, actors, set designers, sound technicians and wardrobe consultants. Many Edmonton Crews take on multiple roles and have worked on a wide range of productions, from low budget feature films to high budget television series and everything in between.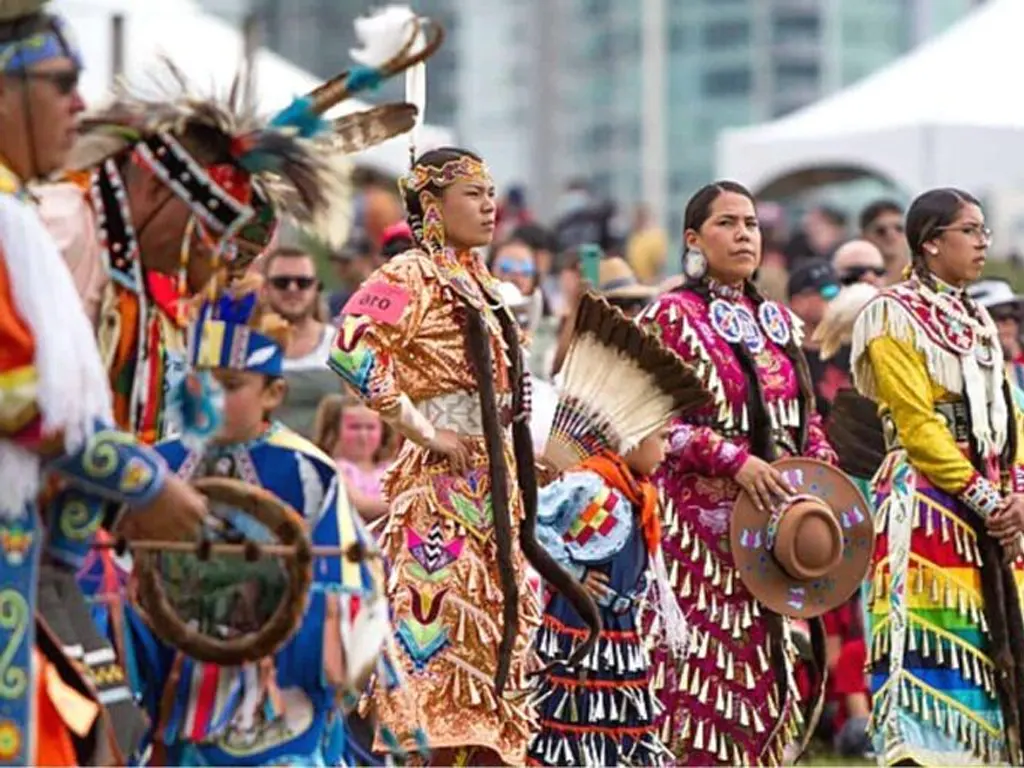 Rich Culture
Edmonton has a rich Indigenous culture, and one of the largest urban Indigenous population in Canada, which means we have access to a large pool of Indigenous crew and talent to fulfil your needs.
Find out more about how Dept.9 Studios can help bring your feature film, web series or television project to Edmonton.