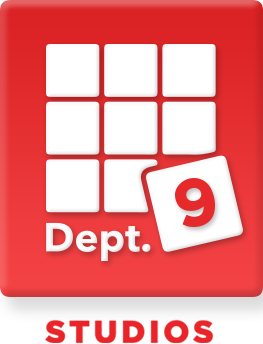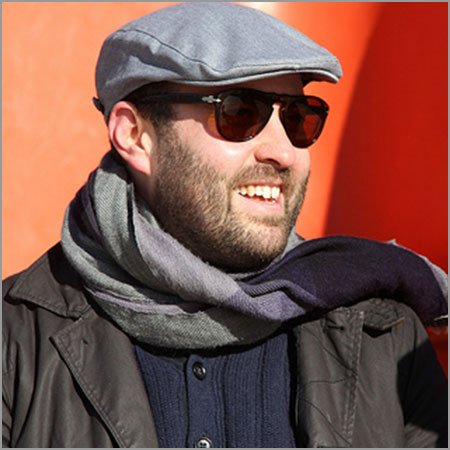 About
Toronto-based pianist, organist, composer, arranger and educator Jeff McLeod has a Bachelor of Music Education degree from the University of Regina, and as well as Masters and Doctorate degrees from Eastman School of Music in Rochester, New York. He studied extensively with with well-known jazz pianists and composers Bill Dobbins and Harold Danko at Eastman, as well as classical piano with William Moore and jazz-studies with Ed Lewis at the U of R.
Jeff's debut release Double Entendre, was nominated for a 2012 Western Canadian Music Award for Jazz Album of the Year. His second release, Belaney's Secret was co-led with Montreal-based saxophonist Donny Kennedy and released in 2013. Joining Jeff and Donny on the release are McGill faculty and Montreal-based musicians Frasier Hollins and Dave Laing. Jeff has recently recorded material for a couple new releases by Toronto-based musicians – saxophonist Alison Young and trumpet player John Pittman, due out in 2017.
As a jazz pianist and organist, Jeff has played with many great musicians including: Neil Swainson, Kelly Jefferson, Mike Murley, Alex Dean, Shirantha Beddage, Perry White, Chris Gale, Alison Young, Jake Kaufman, Ryan Oliver, Dione Taylor, Judith Lander, Randy Napoleon, Ben Bishop, Nathan Hiltz, Ted Quinlan, Lorne Lofsky, Reg Schwager, Andrew Scott, Trevor Giancola, Ted Warren, Mike Downes, Jeff Campbell, Bob Sneider, Donny Kennedy, Joel Kerr, Andy King, Jon McCaslin, Mike Melito, Rob Sommerville, Aryeh Korbrinsky, Morgan Childs, Chris Wallace, Greg Pilo, Stuart Laughton, Jake Wilkinson, John Pittman, Tim Hamel, and Gordon Foote. He performs regularly in many of Canada's great jazz clubs in Quebec, Ontario, and the prairies including: The Upstairs, Dieze-Onze, Resonance, The Jazz Bistro, The Rex Jazz Club, The Pilot Tavern, The Homesmith Bar, The Bassment, The Reservoire Lounge, The Beatniq, The Yardbird Suite, Bar St-Angele, The Clarendon Hotel, Manhattan's, The Kitchener-Waterloo Jazz Room, and The Capitol.
From 2015 to 2017, Jeff worked as the collaborative pianist with the well-known group, The Nathaniel Dett Chorale under the direction of Dr. Brainerd Blyden-Taylor. The NDC is Canada's first professional choral group dedicated to Afrocentric music of all styles, including classical, spiritual, gospel, jazz, folk, and blues. They have recently performed in Indianapolis, Ithaca, Ottawa, Niagara Falls, and Toronto. In May, 2015, Jeff was commissioned by the chorale to create a cappella arrangements of three compositions by Billy Strayhorn, in a concert at Toronto's Koerner hall celebrating Staryhorn's centenary.
As a pop/rock musician, Jeff has performed extensively in Canada and the United States, including performances at the Lollapalooza (Chicago) and Bonnaroo (Tennessee) music festivals with Juno Award winning artist Serena Ryder. He spent 7 years as part of singer/songwriter Jason Plumb's band, performing across Canada as well as in the Caribbean as part of the Barenaked Ladies' music festival cruise Ships & Dip. Jeff participated on 4 records, a DVD concert, as well as for the Saskatchewan Roughrider Football Club's anthem Paint the Whole World Green. He has played in many of Toronto's great rock clubs including the Horseshoe Tavern, The Dakota Tavern, The Painted Lady, The Drake, and The Cameron House. He has provided keyboard tracks for over two-dozen pop/rock/R&B records for a wide-variety of artists. He is currently playing regularly with singer-songwriters Mike Plume and Greg Cockerill.
Jeff has recently been involved in the recording sessions for the ground-breaking video game release entitled Cuphead. It was released in September 2017, and sold over a million copies within the first two weeks. The sessions took place at Canterbury Studios in Toronto, with Jeff recording piano parts for an entirely original soundtrack composed by fellow Regina-native Kris Maddigan.
As an educator, Jeff has spent four years teaching the Fundamentals of Jazz Piano courses at Eastman, as well as six years of private jazz and classical lessons at the Eastman Community Music School. He been on faculty for more than a decade at the Prairielands Jazz Camp in Saskatchewan. He has also taught music at The Sterling Hall School in Toronto, and Balfour High School in Regina. He currently works as Director of Music and organist at St John's Dixie Anglican Church in Mississauga, Ontario.
Our Purpose
We support creative people with state-of-the-art equipment and leading-edge technology.
We create premium screen-based content.
We are an entertainment company.